Keynote Speakers
---
Keynote Speaker I

Prof. Latif Ladid, University of Luxembourg, Luxembourg
Founder & President, IPv6 FORUM (www.ipv6forum.org )
Member of 3GPP PCG (Board) (www.3gpp.org)
Founding Chair, 5G World Alliance (http://www.5gworldalliance.org/ )
Chair, ETSI IPv6 Industry Specification Group : https://portal.etsi.org/tb.aspx?tbid=827&SubTB=827
IEEE Steering Committee Member: 5G, IoT
Chair, IEEE ComSoC IoT subcommittee (http://cms.comsoc.org/eprise/main/SiteGen/TC_IOT/Content/Home.html/ )
Chair, IEEE ComSoC 5G subcommittee (http://cms.comsoc.org/eprise/main/SiteGen/TC_5GMWI/Content/Home.html?refer=18312&Site_Name=TC_5GMWI
Vice Chair, IEEE ComSoC SDN-NFV subcommittee: http://cms.comsoc.org/eprise/main/SiteGen/TC_SDN_NFV/Content/Home.html
Emeritus Trustee, Internet Society - ISOC (www.isoc.org)
IPv6 Ready & Enabled Logos Program Board (www.ipv6ready.org)
World summit Award Board Member (www.wsis-award.org )
Research Fellow @ University of Luxembourg on multiple European Commission Next Generation Technologies IST Projects
Member of 3GPP2 PCG (www.3gpp2.org)
Member of UN Strategy Council
Member of Future Internet Forum EU Member States (representing Luxembourg) Luxembourg, June 2017.
Keynote Speaker II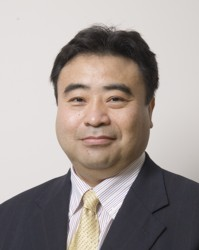 Prof. Hiroshi Esaki, The University of Tokyo, Japan
He received the B.E. and M.E. degrees from Kyushu University, Fukuoka, Japan, in 1985 and 1987, respectively. And, he received Ph.D from The University of Tokyo, Japan, in 1998.
In 1987, he joined Research and Development Center, Toshiba Corporation. From 1990 to 1991, he has been at Applied Research Laboratory of Bellcore Inc., New Jersey (USA), as a residential researcher. From 1994 to 1996, he has been at CTR (Center for Telecommunication Research) of Columbia University in New York (USA). During his staying at Columbia University, he has proposed the CSR architecture, that is the origin of MPLS(Multi-Protocol Label Switching), to the IETF and to the ATM Forum. From 1996 to 1998, he has conducted the CSR project in Toshiba, as a chief architect.
Since 1997, he has involved in the IPv6 research and development at the WIDE project. He is a co-founder of series of IPv6 special project in the WIDE project, i.e., (1) KAME project ; IPv6 protocol stack for BSD UNIX; (2) TAHI project ; IPv6 test and evaluation specification and tools; (3) USAGI project ; IPv6 protocol stack for Linux.
Regarding the research/development/deployment for the IPv6, he has been very tightly and closely working with Prof. Jun Murai, who has been a political and technical advisor for the Japanese cabinet for more than 20 years. He is an executive director of IPv6 promotion council, which is cross ministry and cross industry council to promote the IPv6 technology. As the activities of IPv6 promotion council, he has established the following working groups, that are aiming to explore and to deploy the IPv6 as the professional and business operation.
Since 2003, he has started the introduction of TCP/IP and Internet Framework into the facility system, which is now identified as SmartGrid, Smart Building, Smart Campus or Smart City. He successfully standardized the TCP/IP based architectural framework as IEEE1888 in IEEE, and proposing to NIST SGIP CoS (Catalogue of Standard) in US and to ISO/IEC JTC1 SC6.
He is a vice chair of JPNIC (Japan Network Information Center), since 2006, and has served as an IPv6 Forum Fellow and chair of IPv6 Ready Logo Program Committee. From 2006 to 2010, he served as BoT(Board of Trustee) for ISOC (Internet Society), and reelected in 2014 and in 2017. He is a director of WIDE Project since 2010, director of Japan Data Center Council since 2009, and director of Green University of Tokyo Project since 2008.
Keynote Speaker III


Prof. Dimitrios Georgakopoulos, Swinburne University of Technology, Australia
Prof. Georgakopoulos is the Director of the Key IoT Lab at the Digital Innovation Platform of Swinburne University of Technology. Before that was Research Director at CSIRO's ICT Centre and Executive Director of the Information Engineering Laboratory, which was the largest Computer Science program in Australia. Before CSIRO, he held research and management positions in several industrial laboratories in the US, including Telcordia Technologies (where he helped found two of Telcordia's Research Centers in Austin, Texas, and Poznan, Poland); Microelectronics and Computer Corporation (MCC) in Austin, Texas; GTE (currently Verizon) Laboratories in Boston, Massachusetts; and Bell Communications Research in Piscataway, New Jersey. He was also a full Professor at RMIT University, and he is currently an Adjunct Prof. at the Australian National University and a CSIRO Adjunct Fellow. Prof. Georgakopoulos is an internationally known expert in IoT, process management, and data management. He has received 20+ industry and academic awards. His 170+ journal and conference publications, which include three seminal papers in the areas Service Computing, Workflow Management, Context Management for the Internet of Things (IoT), have received 12,400+ citations. Dimitrios' research has attracted significant external research funding ($35M+) from various industry and government research funding agencies, ranging from DARPA and ARDA in the USA, to the Framework Program in the EU, to the Department of Human Services and 50+ industry partners in Australia.
Keynote Speaker IV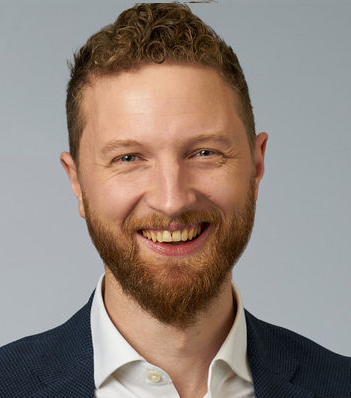 Dr. Owen Vaughan, Director of Research at nChain
Dr. Owen Vaughan is the Director of Research at nChain and has overseen the creation of one of the world's largest and most influential blockchain IP portfolios. Bridging the gap between technology and industry, he identifies new business opportunities through cutting-edge research. Currently, he's working on offline payment protocols, blockchain redaction, and user privacy controls for notarised blockchain data. Owen's research interests lie in privacy-preserving computation, blockchain network topology, wallet design and identity management. He holds a degree in Mathematics from the University of York, a PhD in String Theory from the University of Liverpool and has worked as a postdoc in the Analysis and Differential Geometry Group at the University of Hamburg. He is also an author of 15 peer-reviewed academic papers and an inventor of over 30 patent applications.